www.merkur-germany.com

Clean renewable energy production is
compulsory for a healthy and prosperous
life. Limiting the use of carbon-based
energy resources with their highly pollu-
tive side effects requires innovative and
effective technologies to be implemented
in order to cope with rising energy
demand.
MERKUR Renewable Energy products
are state-of-the-art and meet highest
technical requirements. We focus on
durable and ecofriendly materials that
perform at the lowest possible energy
consumption and reduce the environme-
ntal footprint.

Our MERKUR Vertical Axis Wind Turbines
are suitable for commercial and private
usage. They are especially useful in the
segment of public lighting systems and
signalling installations.
Wind and solar energy are both used in
our MERKUR Hybrid Systems, which are
perfect power supply applications for:


domestic and commercial buildings



agriculture



street lighting



traffic signals



telecommunications



offshore environments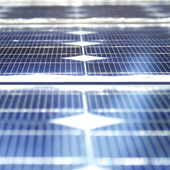 boats



camps



off grid power supplies
MERKUR also produces solar lights and
solar ventilators.